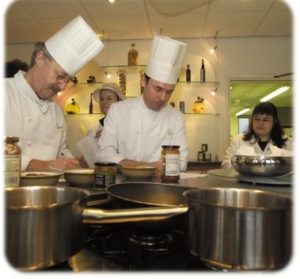 Quality, Consistency, and Customer Service
Co-Packing and Food Service
Boone Brands offers consistent high quality products, with customized service to restaurants and operators in the food service industry.  Having a trustworthy food service partner is critical when there are hundreds of factors to manage your business successfully.  Boone Brands has years of experience and the scalability to offer co-pack production volumes between 4,000 lbs. to 40,000 lbs. per day.   
Boone Brands is a registered FDA and USDA facility, and consistently scores top marks in our annual SQF-audit and certification.  Our retail and food service customers include nationally recognized companies, and we're pleased to provide a customer reference if you require one.
Package Options
Boone Brands offers co-packing service into 2- and 3-piece steel cans, Cryovac Pouches, and Plastic Tubs.

Product Development Service
Boone Brands has years of product development experience and can assist with pre-production and development service.  Our consulting services include the following:
Recipe Review
Materials and Supplier Analysis
Packaging Review
Production Process Review
Costing Analysis
Product Prototyping
Production Testing
Quality Review
Label Development including FDA/USDA Registration and Nutritional Panel Compliance
Production Efficiency and Scale